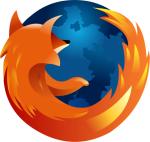 Project Description
Create a 30-second ad, in any style (live action or animated,) that brings 
Firefox to life for the millions of Web users who have yet to discover Firefox 
and the better Web experience it delivers. 
Project Summary
Mozilla seeks to expand awareness of Firefox among a broader audience 
for Web browsers: mainstream consumers who may have little knowledge 
of the value proposition for Firefox. To help increase awareness of Firefox 
among this target audience, Mozilla would like to produce a high-quality, 
innovative 30-second ad that introduces Firefox to mainstream Web users. 
In line with its history and orientation, Mozilla is opening up the creation of 
its initial advertising creative to film/TV/advertising/multimedia 
professionals, students and aspiring pros as part of the Firefox Flicks Ad 
Contest.