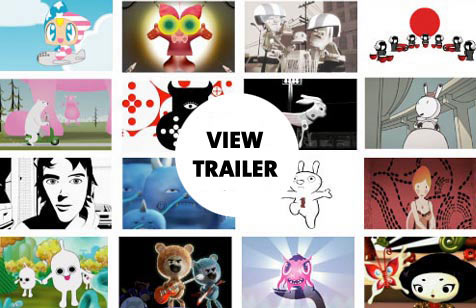 Pictoplasma - Characters in Motion
96 page book + 180 min DVD
The Characters in Motion DVD is a compilation of over 90 films by 60 
international studios, artists and designers, divided into 3 programmes: 
characters in narration, characters in rhythm and characters in motion. 
The speciel selection menu additionally allows you to sort the 180+ 
minutes of animation by creator, character or style. This means you can 
browse the content according to criteria such as "all bunnies" or "all 3D". 
Of course you can also navigate directly to each individual artist/studio 
where, in many cases, you'll find additional animations and bonus tracks...
www.pictoplasma.com/publishing/characters_in_motion/trailer.html