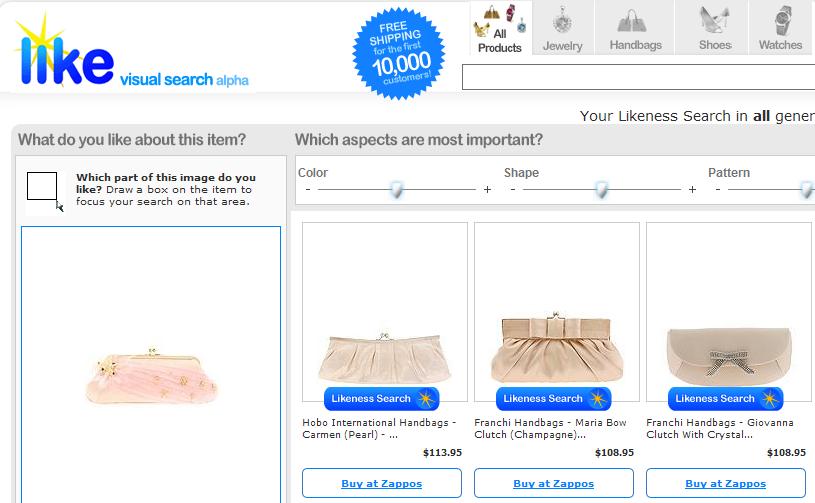 Like.com is the first true visual search engine, where the contents of 
photos are used to search and retrieve similar items. 
Key features of Like.com include: 
Likeness Search™ - the ability to search by image instead of text; 
Like Detail™ - finds items that have a specific feature you like (such as a 
buckle, straps, bezel, etc); 
Like Color™ - find color variants of the item you desire; 
Like Celebrity™ - find clothing, shoes and accessories similar to those worn 
by your favorite celebrities; 
Like Upload™ - the ability to upload your own photo of your favorite item 
and find the same or similar products, coming soon. 
To learn more about Like.com and the great ways to use the product make 
sure to visit our blog . Happy shopping!