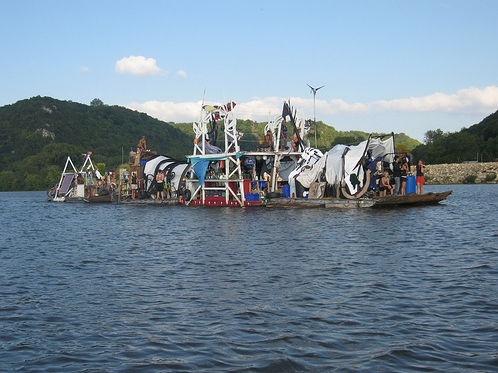 The catch is that we don't know much about boats or rivers, and we don't have any money.
We know we are blowing crazy hot air, but if the idea makes your eyes glow like coals then
you understand what we're doing. For the last 4 months we've been meeting, making phone
calls, holding benefits, drawing blueprints and building like crazy. We collected scrap
wood from all over the city and hammered it together piece by piece. We had benefit
parties and socked away brown rice and dented cans.  We organized mostly out of New York
because that's where we live, but we have folks from the West coast as well as the Midwest.