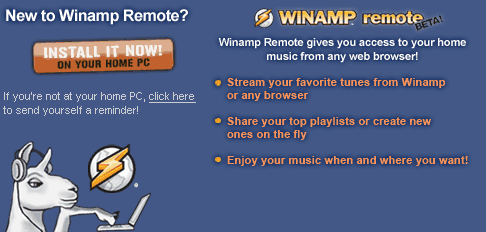 Winamp Remote Is Powered By Orb
In short, Orb provides the ability to MyCast.
MyCasting gives the user instant access to photos, music, videos, live 
television, and other digital content on their home PC at anytime and from 
any internet-connected device, such as a mobile phone, PDA or laptop. 
MyCasting is media anywhere. MyCasting is media freedom.