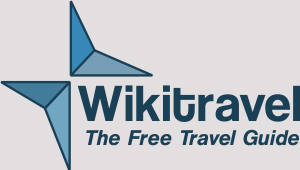 Wikitravel is a project "to create an open content, complete, up-to-date, 
and and reliable world-wide travel guide." Although it uses a wiki model to 
create the guide and to deliver it on the World Wide Web, the project is 
also aimed towards production of printed guides. Wikitravel is built in 
collaboration by Wikitravellers from around the globe. Articles can cover 
any level of geographic specificity, from continents to districts of a city. 
These are logically connected in a hierarchy, by specifying that the location 
covered in one article "is in" the larger location described by another. The 
project also includes articles on travel-related topics, phrasebooks for 
travelers, and suggested itineraries.
ayrıyeten: