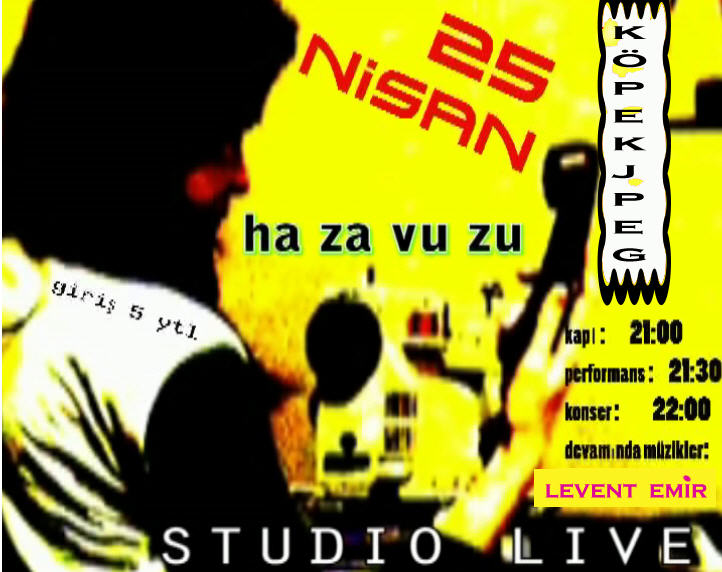 (bugece)
25 Nisan, Carsamba // 25 April, Wednesday 
21:30
Studio-Live'da//at Studio-Live 
 HA ZA VU ZU
"Hazavuzu" is a group composed of 4 artists at the core. When required, 
they can cooperate in collective works with others. In this process, to make 
the communication easy, the group is ready to use all the materials they 
can (from painting to photograph, from performance to video, from music to 
karaoke) .There are some motives which are settled before, but what the 
newcomers bring with them is always to be included in the work, provided 
that this contribution enrich the general structure. In this 
sense, "Hazavuzu" not only focuses on project based works but also 
search permanently for the activities which is able to provide the energy 
for the group and records those which come out in the process of time, 
because this can contain the potential and valuable information not only 
for the project of present time, but also for those of future.