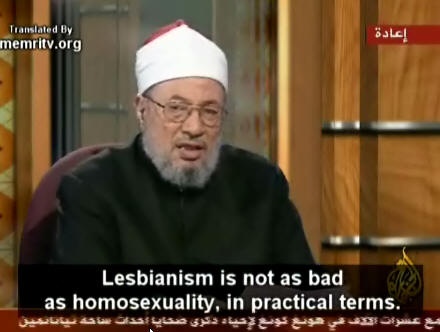 in practical terms
Following are excerpts from an interview with Dr. Yousuf Al-Qaradhawi, 
which aired on Al-Jazeera TV on June 5, 2006.
komik seyler var arada
The schools of thought disagree about the punishment ...
Some say we should throw them from a high place, like God did with the 
people of Sodom. Some say we should burn them, and so on. There is 
disagreement.