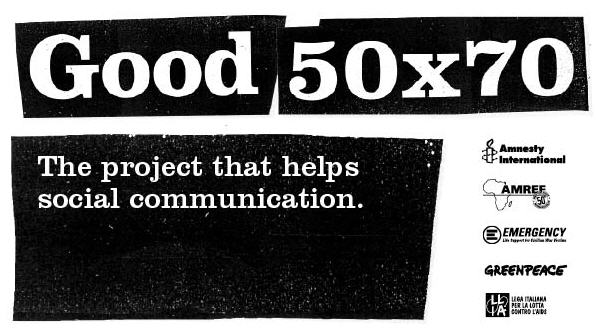 The Good 50x70 aim is to increase public opinion awareness of who 
fights to improve life across the world.
Five burning social issues, each of which is a category in our competition. 
50×70 is the size of the posters we ask the creatives to submit for 
the benefit of others.
Many are the designers and charities creating awareness of social 
problems in tomorrow communicators. One is the exhibition that will 
present a selection of the best posters and the catalogue.
5 categories, 200 hundred posters.
10 co-winners and 30 shortlisted finalists for each category.