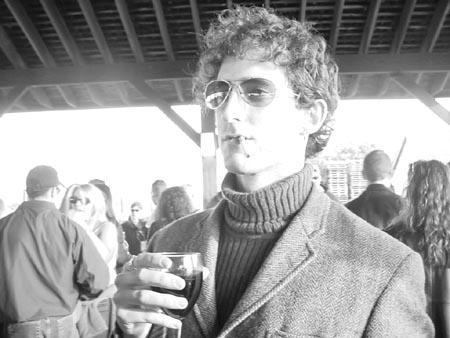 bugün beni en cok eğlendiren sey bu sayfa oldu
Clues You are Hipster
1. You graduated from a liberal arts school whose football team hasn't won 
a game since the Reagan administration.
2. You frequently use the term "post-modern" (or its commonly used 
variation "PoMo") as an adjective, noun, and verb.
3. You carry a shoulder-strap messenger bag and have at one time or 
another worn a pair of horn-rimmed or Elvis Costello-style glasses.
4. You have one Republican friend who you always describe as being 
your "one Republican friend."
5. Your hair looks best unwashed and you position your head on your 
pillow at night in a way that will really maximize your cowlicks.
6. You own records put out by Matador, DFA, Definitive Jux, Dischord, 
Warp, Thrill Jockey, Smells Like Records, and Drag City.
Want to see the rest? 
bunun üzerine bir şiir yazdım 
Gramatical Erors and Contraversial juxtapositions
I don't like ties and lies
But rhymes and fields of ryes
I know people who like to be hipster
I am much more fancy of my hamster
I like to mingle with everyday people 
Tongue twisters, roll and jingles 
Here is a street and there are apartments 
When I were young I also loved magnets (very interesting things)
My hamsters name is scuba dooby doo
If you don't like what I like 
It doesn't mean I don't like you
Yees baby confess, is not it something fantastic maybe marvelous 
Maybe you think no
But for me
Yeeeees
End of the poem 
Finished.