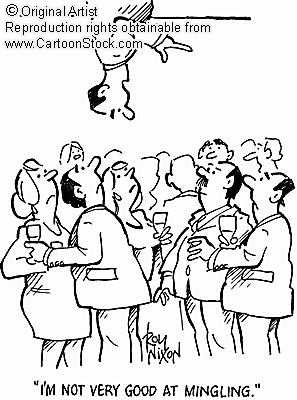 Wikihow'da partide insanlarla nasıl takılırsınız başlığı altından 
cok komik söyle bi kaç laf çıktı 
Even if you don't know anyone, walk into the room with a smile like you 
know at least half the people there. Chances are you will get smiles in 
return. 
Look around. If you see people in groups chatting, walk towards them. 
See if you can overhear bits of conversations. If it's something you are 
familiar with, say: "Excuse me, but I couldn't help overhearing. 
Hi I am -----" and "If you don't mind, I would like to hear your opinion 
about this, since I am interested in this too." More often than not you will 
be welcomed.