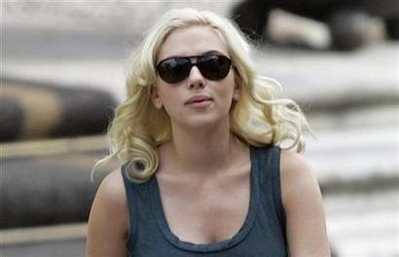 NEW YORK (Billboard) - Actress Scarlett Johansson says Tom Waits has 
given the thumbs-up to her debut album, which features covers of 10 
tunes written by the notoriously persnickety musician.
"Anywhere I Lay My Head" will be released May 20 via Atco/Rhino. David 
Bowie, whom Johansson met a party just prior to beginning work on the 
album, lends his distinctive vocals to the tracks "Falling Down" and "Fannin' 
Street," while Yeah Yeah Yeahs guitarist Nick Zinner and members of the 
band Celebration contribute throughout. The album was produced by Dave 
Sitek of the New York rock band TV On The Radio.