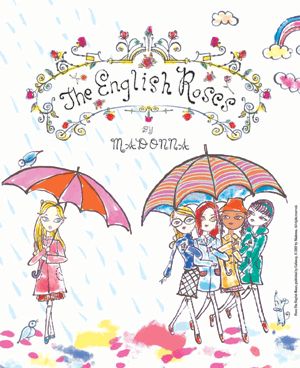 Britney and Bowie in Madonna's movie
Monday, January 17 2005, 18:57 GMT -- by Daniel Saney
Madonna has talked fellow pop star Britney Spears into appearing in an 
animated adaptation of her children's book The English Roses.
Spears will play the lead role of Binah, while Madge will play the Fairy 
Godmother in the story of a girl who is shunned by her schoolmates 
through jealousy of their beauty. The book is based on the Material Girl's 
eight-year-old daughter, Lourdes. 
Also lending their voices to the Guy Ritchie-produced movie are David 
Bowie and Snoop Dogg.