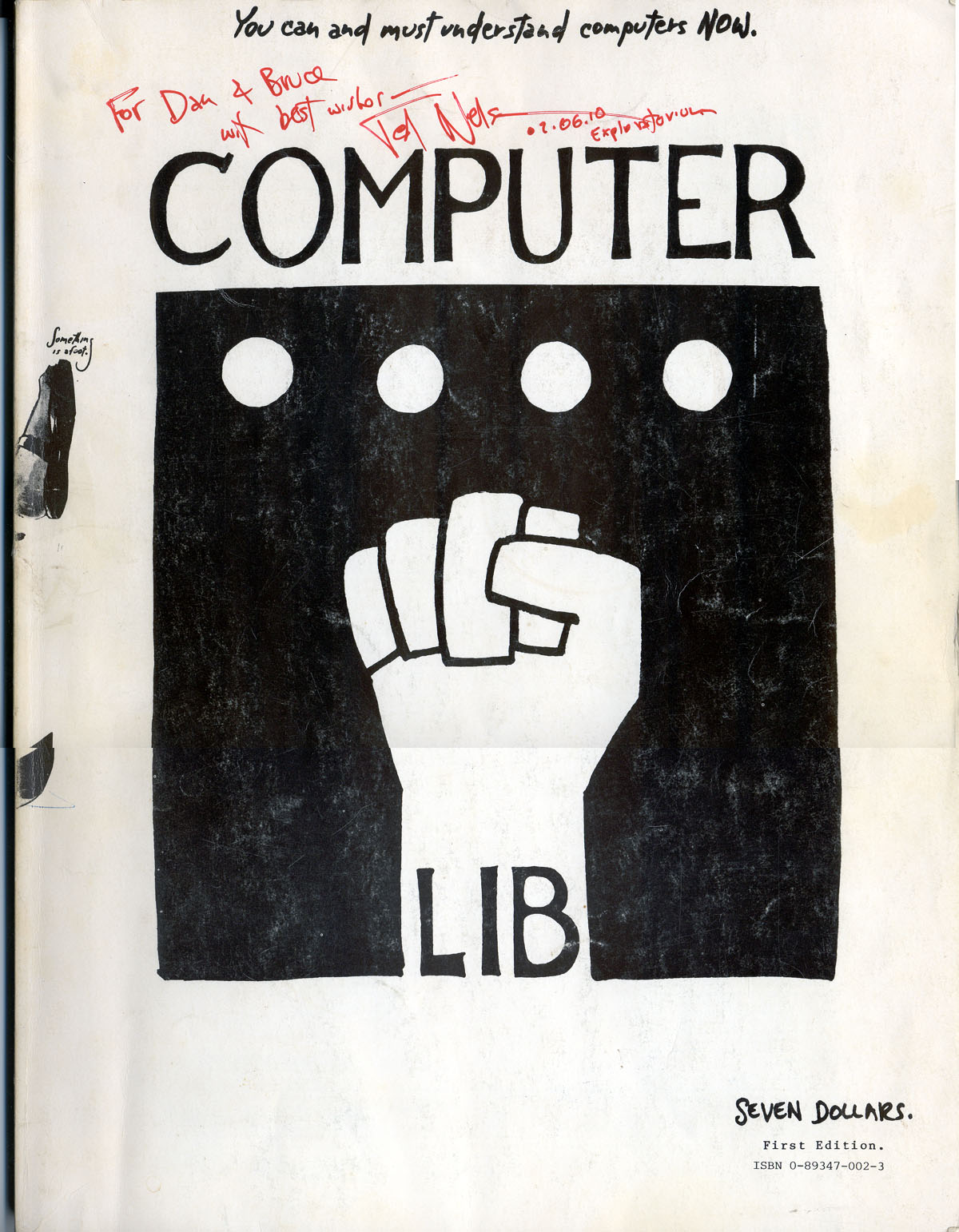 s.html
"Microsoft is not the problem.  Microsoft is the symptom."  --Eric S. Raymond
.
Bell Labs created Microsoft by charging $25,000 for Unix.
If they'd charged $50, Unix would be the world standard.
Why are video games so much better designed than office software?
Because people who design video games love to play video games.
People who design office software look forward
to doing something else on the weekend.
Nelson founded Project Xanadu in 1960 with the goal of creating a 
computer network with a simple user interface. The effort is documented in 
his 1974 book Computer Lib/Dream Machines and the 1981 Literary 
Machines. Much of his adult life has been devoted to working on Xanadu 
and advocating it.