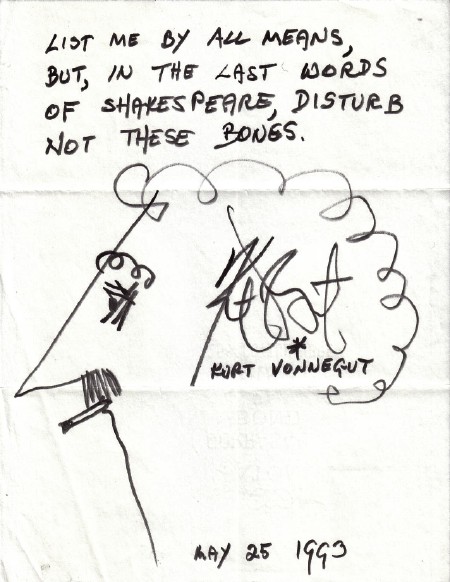 January 26, 1947, contract between Kurt Vonnegut and his pregnant wife, 
Jane...
"... I will take out the garbage within three hours after the need for 
disposal has been pointed out to me by my wife. It would be nice, however, 
if, upon observing the need for disposal with my own two eyes, I should 
perform this particular task upon my own initiative, and thus not make it 
necessary for my wife to bring up a subject that is moderately distasteful to 
her..."