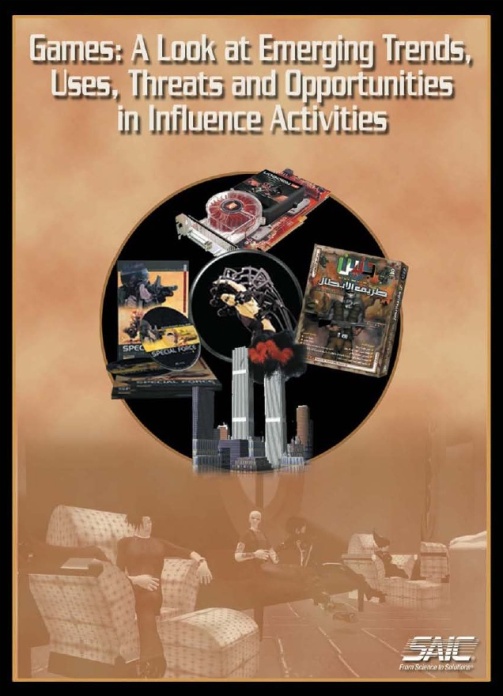 "According to the briefing notes, so many different US intelligence agents were conducting operations inside games that a "deconfliction" group was required to ensure they weren't spying on, or interfering with, each other."
"One problem the paper's unnamed author and others in the agency faced in making their case – and avoiding suspicion that their goal was merely to play computer games at work without getting fired – was the difficulty of proving terrorists were even thinking about using games to communicate."
Read the NSA document: Exploiting Terrorist Use of Games & Virtual Environments @
Let Go, Let Gov
Screw Video Games!