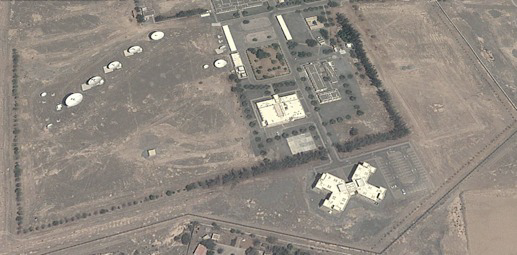 ...Today, however, the Register publishes them in full.
The secret British spy base is part of a programme codenamed "CIRCUIT" and also referred to as Overseas Processing Centre 1 (OPC-1). It is located at Seeb, on the northern coast of Oman, where it taps in to various undersea cables passing through the Strait of Hormuz into the Persian/Arabian Gulf. Seeb is one of a three site GCHQ network in Oman, at locations codenamed "TIMPANI", "GUITAR" and "CLARINET". TIMPANI, near the Strait of Hormuz, can monitor Iraqi communications. CLARINET, in the south of Oman, is strategically close to Yemen.
British national telco BT, referred to within GCHQ and the American NSA under the ultra-classified codename "REMEDY", and Vodafone Cable (which owns the former Cable & Wireless company, aka "GERONTIC") are the two top earners of secret GCHQ payments running into tens of millions of pounds annually.
... Snowden's leaks reveal that every time GCHQ wanted to tap a new international optical fibre cable, engineers from "REMEDY" (BT) would usually be called in to plan where the taps or "probe" would physically be connected to incoming optical fibre cables, and to agree how much BT should be paid. The spooks' secret UK access network feeds Internet data from more than 18 submarine cables coming into different parts of Britain either direct to GCHQ in Cheltenham or to its remote processing station at Bude in Cornwall....
alaqasız:
Gizlenen darbe planı sonunda bulundu