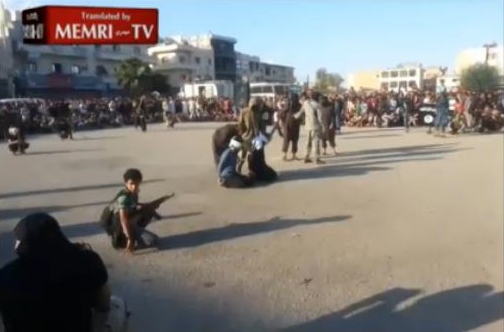 Editor's Note: CONTENT WARNING — this story contains graphic descriptions and images.
Militants with the Islamic State of Iraq and Syria recently staged a festive public execution in Syria where small children were welcomed to the event as spectators.
alaqasız, ışid dedikodusu: english translation of @Wikibaghdady:
alaqasız, Irak'ın tek kurtuluşu anarşi!
"In Iraq, greater power has created, and will only continue to create, greater chaos. Only greater anarchy would create greater order."
"N' Iraq, greet'r pow'r has creetid, an' will onlee a'cantinyah ta creete, greet'r chaos. Onlee greet'r anarchy would creete greet'r ord'r."