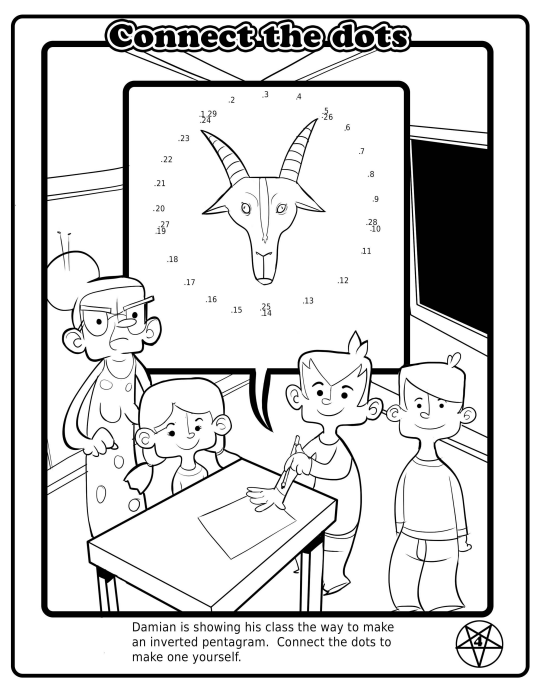 Everyone say hello to The Satanic Temple coloring books which will soon be available for students at Delta Middle School in Colorado — all thanks to Christians who demanded Bibles be given away and the administrators who allowed it to happen.
Here's the backstory:
You can check out (and print out!) the full book right here.
Thanks, Jesus!