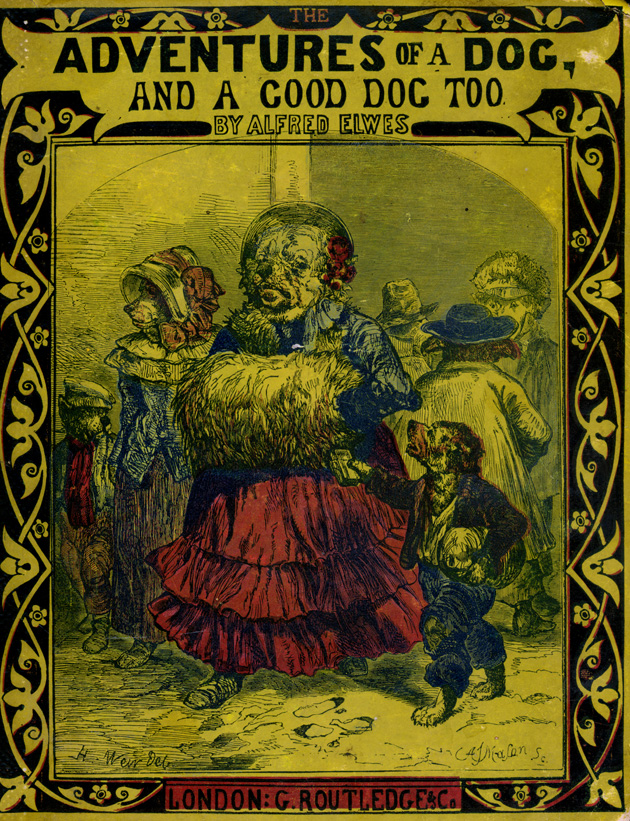 "By the end of the 18th century," writes Newcastle University professor M.O. Grenby, "children's literature was a flourishing, separate and secure part of the publishing industry in Britain." The trend accelerated rapidly and has never ceased—children's and young adult books now drive sales in publishing (with 80% of YA books bought by grown-ups for themselves).
Grenby notes that "the reasons for this sudden rise of children's literature" and its rapid expansion into a booming market by the early 1800s "have never been fully explained." We are free to speculate about the social and pedagogical winds that pushed this historical change.
Or we might do so, at least, by examining the children's literature of the Victorian era, perhaps the most innovative and diverse period for children's literature thus far by the standards of the time. And we can do so most thoroughly by surveying the thousands of mid- to late 19th century titles at the University of Florida's Baldwin Library of Historical Children's Literature. Their digitized collection currently holds over 6,000 books free to read online from cover to cover, allowing you to get a sense of what adults in Britain and the U.S. wanted children to know and believe.