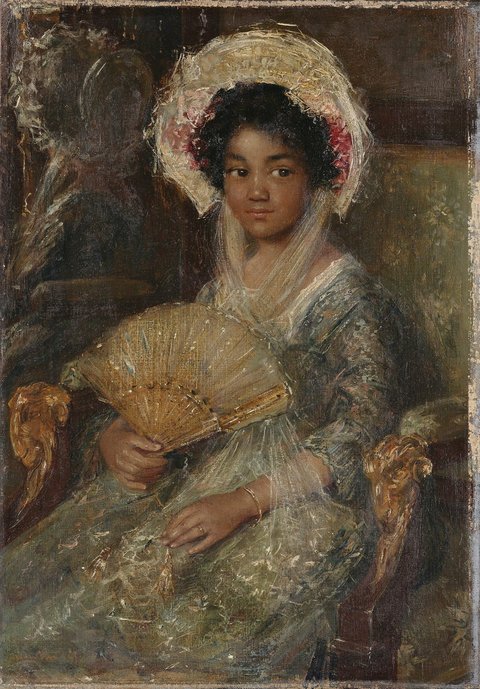 A leading museum has decided to rename any artworks that have titles which are deemed to be offensive.
In a move which is designed to get rid of the words given by non-whites to others, pictures in the digitised gallery of more than 220,000 will be targeted in the Adjustment of Colonial Terminology.
Amsterdam's Rijksmuseum has announced the project , which involves all 12 curators, and will replace words used with less 'racially charged' teminology, reports the New York Times .
For example, the 1900 painting 'Young Negro-Girl' will now be called 'Young Girl Holding a Fan'.