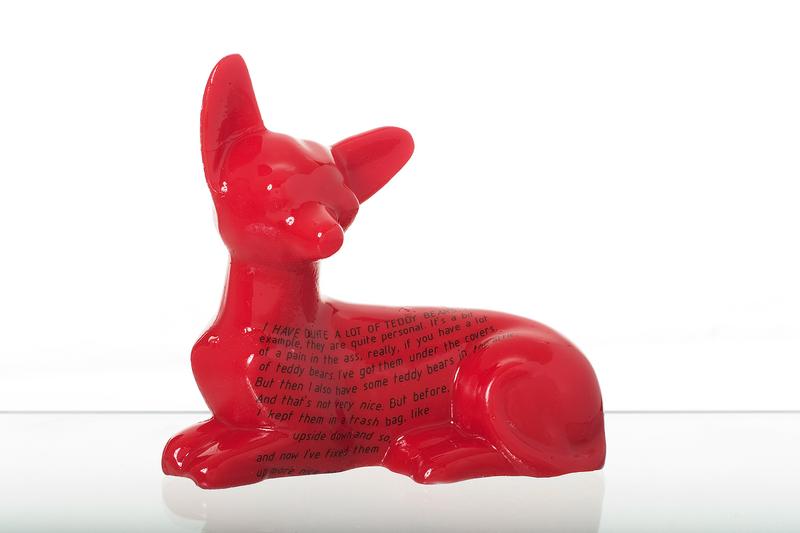 "Objects tell stories about moments in our lives, people we have met and 
places we have been to. What happens with products after they have left 
the store?"
Last year Front did a very successful survey 'Story of Things', interviewing 
Swedish people about objects in their homes. The outcome inspired Front 
in designing a special collection of items and their stories. But what are the 
similarities and differences in the life of objects at homes all over the 
world? What makes people love or hate an object? 
On the occasion of their exhibition at droog@home in Amsterdam, Fronts 
launches Story of Things world-wide. 
Your object can be the origin of the next Front design! Your story could 
also feature in the special edition Front intends to publish with the 
outcome of Story of Things. 
During the exhibition at droog@home, from September 23 to October 23, 
Front will present a selection of the most inspiring contributions on the 
Droog website. 
Please, take photos of the following objects in your home (or make a 
selection), and if you wish, write down and send us your personal stories 
about your belongings:
Whole views of rooms
Kitchen chair
Salt and pepper pots
Coffee maker
Coffee- or teacup
Tool you do your dishes with
Clock
Radio
TV
Sofa
Bed
Objects at the bedside
Souvenir
Telephone
Mobile phone
Ceiling lamp
Something you like
Something you do not like
Something you have made yourself
Decorative object 
Send your stories and images before October 23 to 
everyone@frontdesign.se or
Front
Tegelviksgatan 20
116 41 Stockholm
Sweden 
Something I like
"I have quite a lot of teddy bears, for example, they are quite personal. 
It's a bit of a pain in the ass, really, if you have a lot of teddy bears. I've 
got them under the covers. But then I also have some teddy bears in the 
attic. And that's not very nice. But before, I kept them in a trash bag, like 
upside down and so, and now I've fixed them up more nice and tidy like, 
which feels much better. It's impossible to throw them away. Some things 
has got a personality like my chihuahua, but he is completely cross-eyed, 
so I get scared some times when he kind of gives me a strange look. "