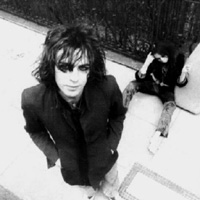 David Bowie Leads Tributes To Syd Barrett
David Bowie has led the tribute to Syd Barrett, calling the late Pink Floyd 
legend 'a diamond.'
The pop chameleon says that Barrett was an inspiration to him and his 
only regret is that he never got to know the star. 
Bowie said: "I can't tell you how sad I feel. The few times I saw him 
perform in London at UFO and the Marquee clubs during the '60s will 
forever be etched in my mind. 
"He was so charismatic and such a startlingly original songwriter. Also, 
along with Anthony Newley, he was the first guy I'd heard to sing pop or 
rock with a British accent. 
"His impact on my thinking was enormous. A major regret is that I never 
got to know him. A diamond indeed."
Graham Coxon also released a statement, saying: "Lost him again... for 
bang on 20 years Syd led me to better places." 
"From my agape 17-year-old first listen to Bike to, just the other day, 
Jugband Blues. 
"Languished in his noise... dreamt in his night... stared at his eyes for 
answers..."